With vessels engineered for operations in both coastal and offshore environments, Fugro continue to test their Uncrewed Surface Vessels (USVs) from their Turnchapel Wharf hub.
Fugro, who opened their Fugro Academy at Turnchapel Wharf in 2015, have tested Blue Shadow in 2019 and Blue Essence in 2022. These USVs are part of Fugro's objective to provide a fleet of USV to support subsea inspection, construction support, and hydrographic and geophysical surveys around the world.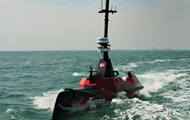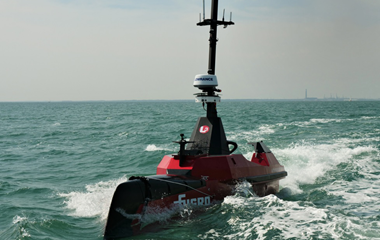 Blue Shadow
Sea tested from Turnchapel Wharf in 2019, Blue Shadow is designed for greater weather tolerance and the ability to operate in high sea states. 360° view cameras (including infrared for night operations) allow the vessel to be operated remotely or autonomously. 
Key facts:
8.8m LOA

1.7m beam

80 hp diesel egnine

8 knots cruising speed

Fully autonomous, semi-autonomous, direct remote-control options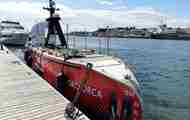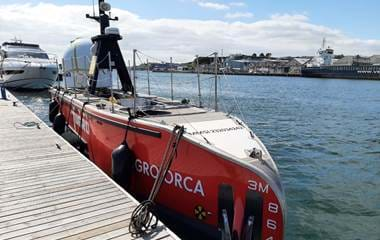 Blue Essence
Sea tested from Turnchapel Wharf in 2022, Blue Essence's modular design means that it can be used for a wide range of industry tasks within the energy sector and others.
Larger than Blue Shadow, Blue Essence has the fuel/storage capacity to run autonomously for up to 17 days. 
Key facts:
11.75m LOA

2.2m beam

Electric directional thrust motors

4 knots survey speed

Fully autonomous, semi-autonomous, direct remote-control options
"Fugro sees significant benefit in testing and commissioning of USVs out of Plymouth from the Fugro Academy facility at Turnchapel Wharf."
"The combination of a commercial site within easy reach of open water, with berthing and support facilities, complements the facilities provided by Fugro Academy's on site training centre and vessels, in allowing effective USV operations."
- Simon McIlroy, Innovation Product Owner
Find out more about Fugro's Remote and Autonomous Vessel programme
The Fugro Academy
The Fugro Academy was created in 2006 as a global group-wide standardised training initiative to support recruitment and staff development. It provides office-based and field staff with both instructor-led practical courses and online hosted e-learning modules on a variety of technical, HSE and business-related topics. 
Since moving to Turnchapel Wharf in 2015, Fugro have expanded to offer their Control Centre equipment and resource to other companies, collaborating with USV Sea Kit Maxlimer and USV Autonaut.
2023 will see testing of further Blue Essence USVs, and sea trials of the first Blue Eclipse 18m and Blue Prism 15m USVs. Find out more