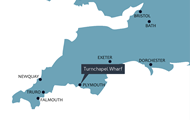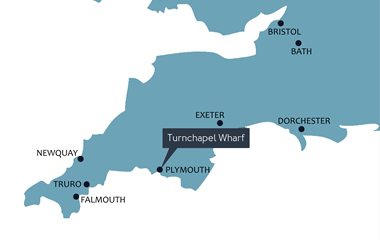 1700s to 1900s
The Baron of Boringdon John Parker, also known as the 1st Earl of Morley, established Turnchapel Wharves as a highly respected shipyard during the 17th century with the yard being used to repair the King's ships. Parker and his son were influential in shaping many aspects of Eastern Plymouth, being the driving force behind the iron bridge between Laira and Pomphlett as well creating the several wet and dry docks around Turnchapel bay.
The Parker name lives on to this day with several pubs named after the Parker family. The family Coat of Arms appears in various locations across the city, and Boringdon Road being the main road through the village.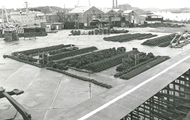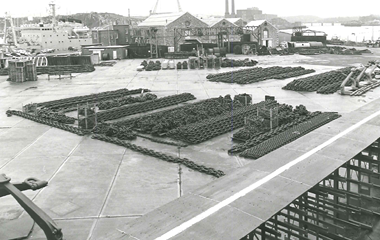 Early 1900s to 1993
With the Turnchapel Station being opened in the late-1800s, the Wharf became an attractive location for The Admiralty and the Royal Navy who acquired the site in 1903 along with a parcel of land in the disused Hooe Lake Quarry.
Used as a naval oil depot during the Second World War, Turnchapel was not immune to the bombings in 1940 with the Wharf being badly damaged and adjacent train station destroyed. Nonetheless, troops from the US 29th Division used the Wharf to board their Tank Landing Ships ahead of the Normandy Landings in 1944.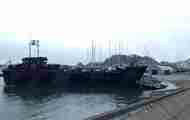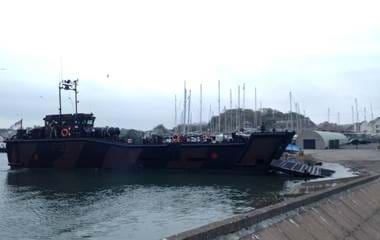 1993 - 2014
The Royal Marines made RM Turnchapel their base in 1993 with the 539 Royal Assault Squadron being based on the site. The Squadron are part of the 3 Commando Brigade and are specially trained to use landing craft and undertake amphibious assault missions. 
The Squadron are named after the 539 Assault Flotilla which played a key role in the D-Day landings in 1944, specifically on Gold Beach, Normandy.
In 2013, the Ministry of Defence decided RM Turnchapel was surplus to requirements and the Squadron relocated to the city's main Naval Base in Devonport.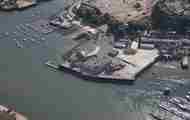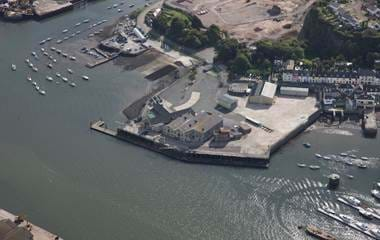 2014 to present day
RM Turnchapel was purchased by Yacht Havens Group, one of the UK's leading marina owners, developers and operators, who already owned the adjacent Plymouth Yacht Haven and dry stack marina Yacht Haven Quay.
The site was renamed as Turnchapel Wharf and the company set about redeveloping the naval buildings into modern facilities for maritime businesses. 
Within a few years, the site was transformed with state-of-the-art facilities for a wide range of local, national and global marine businesses. Ammunition stores had been refurbished into offices, and hangars repurposed into workshops for pioneering marine autonomy. In 2017, The Guard Room cafe was built and opened to cater for the growing number of businesses using Turnchapel Wharf, as well as providing a waterfront eatery for the local community.
"Our investment has given us a dedicated hub from which all servicing and maintenance can be co-ordinated, resulting in an increasingly efficient service for yacht owners."
- Colin Capewell, MD for Princess Motor Yacht Sales