The official opening of the Fugro Academy Training Centre by Plymouth's Lord Mayor, Cllr Dr John Mahony, took place yesterday at Turnchapel Wharf, Plymouth, UK, part of the former home of 539 Royal Marines Assault Squadron.
The Fugro Academy Training Centre comprises offices, training suites, engineering workshops, a café and recreation space, with access to Fugro's two training vessels moored in Cattewater, where the mouth of the river Plym merges with Plymouth Sound, immediately outside the training centre building. Four training staff will be permanently based onsite at the Turnchapel Wharf facility, which can take up to 50 members of staff at any one time. Every year hundreds of Fugro staff from home and overseas are expected to visit the centre in the 'Ocean City', a key marine industry hub.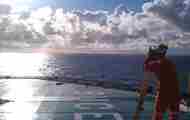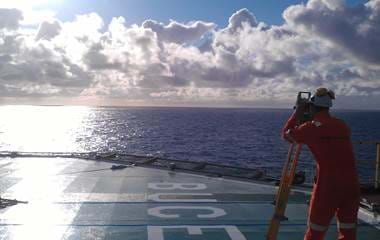 The Fugro Academy
The Fugro Academy was created in 2006 as a global group-wide standardised training initiative to support recruitment and staff development. It provides office-based and field staff with both instructor-led practical courses and online hosted e-learning modules on a variety of technical, HSE and business-related topics. By mid-2015 the Fugro Academy had presented over 1,350 trainer-led courses, training more than 9,800 staff from within the 70 countries in which Fugro has a presence.
"Once we had proved that the concept of a training centre was both viable and an asset to the company, it was decided to create a larger more purpose-built facility," explains Survey Division Training Manager, Wayne Reynolds. "After an extensive search, the site in Turnchapel was identified and we are delighted to officially open this facility today.
"Plymouth was as an obvious choice since it is regarded as a centre of excellence in the hydrographic surveying community. The Training Centre's coastal location was an important factor, together with Fugro's close ties with Plymouth University, and an abundance of local specialist equipment suppliers."
About Fugro
Fugro creates value by acquiring and interpreting earth and engineering data and providing associated consulting services to support clients with their design and construction of infrastructure and buildings. Fugro also supports clients with the installation, repair and maintenance of their subsea infrastructure. Fugro is an independent service provider.
Fugro works around the globe, predominantly in energy and infrastructure markets offshore and onshore employing approximately 12,500 employees in over seventy countries. In 2014 Fugro's revenue amounted to EUR 2.6 billion; Fugro is listed on Euronext Amsterdam.
About Turnchapel Wharf
Turnchapel Wharf is a waterfront business park in Plymouth, Devon. The 6 hectare (14 acre) site is the former home to 539 Royal Marines Assault Squadron and was acquired by Yacht Havens Group in early 2014 when the MoD moved out. Since then, the site has undergone a major transformation into a modern, thriving business park occupied by a growing number of business and commercial operations. Companies at Turnchapel Wharf now include Princess Motor Yacht Sales and Fugro Academy.
About Yacht Havens Group
Established in Lymington in 1972, Yacht Havens Group has become one of the leading marina owners, operators and developers in the UK.
In addition, Yacht Havens Group own a wide range of commercial properties in prime waterfront locations around the UK. These properties are let to marine related businesses and other companies who complement these unique locations.