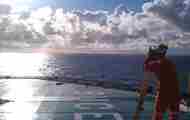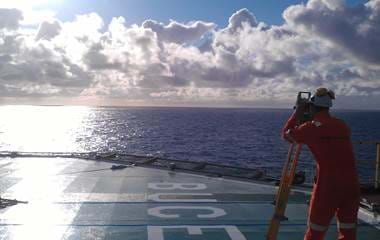 Fugro Academy, the in-house training centre for Fugro, the world's largest provider of geotechnical, survey, subsea and geosciences services.
Fugro Academy is relocating to Turnchapel Wharf from its current base in Gweek, Cornwall, and Grant Aitchison, Training and Development Manager at Fugro Academy, is clear about reasons for the centre's move. "The space we have at Turnchapel Wharf allows us to combine quayside and classroom in a way we haven't been able to before, something that will help us to integrate our service offering much more effectively. Having the centre in Plymouth will also mean it is more accessible for our students."
Dylan Kalis, Managing Director of Yacht Havens Group, which owns Turnchapel Wharf, says of Fugro's decision to choose the site for its base: "We are delighted to welcome Fugro Academy to Turnchapel Wharf; they were quick to recognise the site as an ideal base for fieldwork training. Fugro Academy has close ties with the marine science community within Plymouth, which has become a national centre of excellence in marine science and technology."
Fugro Academy is currently renovating its new premises to create a bespoke training centre from where it will create and deliver a wide portfolio of technical and business related training through e-learning, classroom and offshore practical courses.
Turnchapel Wharf was acquired by Yacht Havens Group from the Ministry of Defence in 2014. Since then it has undergone a major redevelopment to turn it from the home of 539 Royal Marines Assault Squadron into an exclusive, waterfront site for marine businesses. The prime marine location and the strength of the Yacht Havens Group name means that all but a handful of the site's units have already been let. Tenants range from the internationally renowned Fugro Academy and Princess Motor Yacht Sales to local businesses including Marine Services (SW) Ltd, Plymstock Security Systems, Rame Energy, Aquamare Marine Ltd and GA Marine.