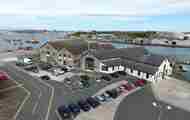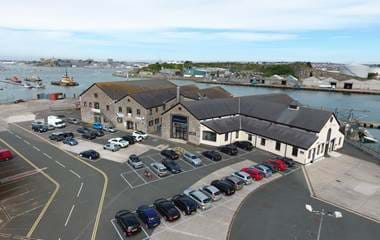 From MoD to modern marine business park
In December 2013 the Ministry of Defence announced it was selling off RM Turnchapel in Plymstock, Plymouth because it was surplus to requirements. The site, which is made up of three hectares of land and three hectares of river bed, was home to 539 Assault Squadron, which had moved to Plymouth's Devonport Naval Base.
As a prime waterfront location in Britain's Ocean City the site clearly had huge potential and could bring fresh investment and employment opportunities to the area, but it needed a new owner with vision and considerable financial capabilities to be able to realise it. In March 2014, Yacht Havens Group acquired the freehold of the site and announced it would be running the site alongside its other Plymouth premises: Plymouth Yacht Haven, Yacht Haven Quay and Blagdons Business Park.
Since then, a remarkable transformation has taken place. RM Turnchapel has become Turnchapel Wharf and is equipped with everything a modern business needs including office, laboratory and workshop space over two floors in the Victorian warehouses plus modern commercial workshop buildings and the reassurance of 24/7 CCTV and the practicality of free car parking. For marine businesses there is also commercial alongside berthing with deep water access throughout the tide plus a careening grid for low tide berthing and inspections, a large NATO spec concrete slipway, a 50 ton travel hoist, outdoor boat, trailer and equipment storage and extensive communal facilities. The pontoons have electricity and water and there is fuel bunkering from tanker.  
Perhaps unsurprisingly, the site is proving extremely attractive and a mixture of international names and local businesses are preparing to take or have already taken possession. In fact, the majority of space has already been let, with only a few units still available.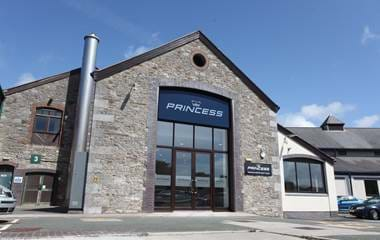 Princess Motor Yacht Sales
The site's new tenants include Princess Motor Yacht Sales, the oldest and largest distributor for luxury Princess motor yachts in the world. The company wanted to have a dedicated centre to be a hub for its comprehensive service to Princess owners, including yacht servicing, maintenance, custom fitting and parts.
It took over its premises in January 2015 and has invested £500,000 in converting the entire ground floor of one of the buildings into a state-of-the-art service centre including meeting space, offices, extensive workshop, parts warehouse and large showroom. Joanne Davies, Marketing Manager for Princess Motor Yacht Sales comments, "Utilising the large concrete slipway, extensive pontoon space and travel hoist, plus ample space in the service yard we are able to carry out intensive maintenance work on site. Our investment has given us a dedicated hub from which all servicing and maintenance can be co-ordinated, resulting in an increasingly efficient service for yacht owners".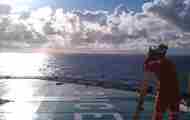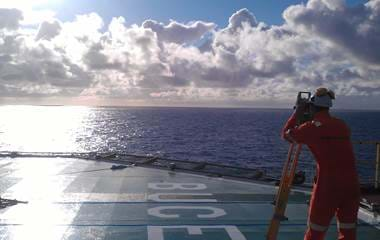 Fugro Academy
Another new tenant is Fugro Academy, the in-house training centre for Fugro, the world's largest integrator of geotechnical, survey, subsea and geosciences services. Fugro Academy has a team of full-time trainers and a global footprint, creating and delivering a wide portfolio of technical and business related training through e-learning, classroom and offshore practical courses. Fugro's brand new facilities at Turnchapel Wharf include six training rooms, five trainer offices, several meeting and break-out rooms, a full engineering workshop and store, a canteen and recreation space, and additional multi-role offices. Turnchapel Wharf's facilities were key to Fugro Academy's decision to relocate from its current base in Gweek, Cornwall. Grant Aitchison, Training & Development Manager at the Academy, said, "The facility includes 24/7 access to the water via a floating jetty to which our survey boats will be moored, only a few paces from the classroom door. This combination of classroom and quayside will help us to integrate our service offering much more effectively." The Plymouth location was another key factor in the decision to move. "Being based in Plymouth also means we will be more easily accessible and the staff attending our courses will have a much wider range of accommodation to choose from".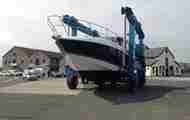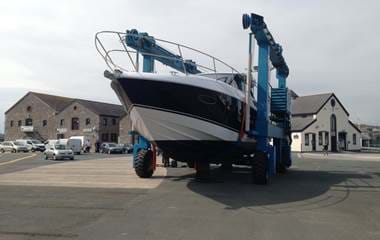 AquaMare Marine
While being home to international names, Turnchapel Wharf is also home to smaller, local businesses. These include AquaMare, a company that offers sales and support to the marine industry. The company relocated to Turnchapel Wharf in April 2015 and director Mike Sommerfeld is clear why. "It's a waterside site and the facilities such as the slip, the hoist and the boat storage gives us everything our business needs at a very good rate".
Plymouth is one of Europe's most vibrant waterfront cities and the economic powerhouse of Devon and the South West, not to mention a national centre of excellence in marine science and technology. As such, it's a prime location for any marine business. And as so many companies have already realised, there are few locations better to do business in the city than Turnchapel Wharf.